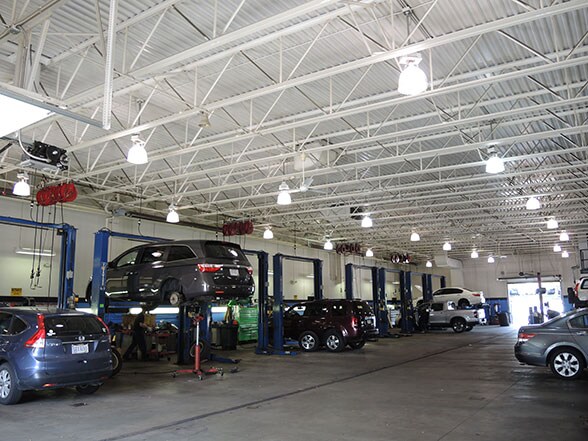 You know the feeling.
That sick-to-your-stomach-because-something's-wrong-with-your-car feeling.
If you're lucky enough to have a trustworthy mechanic, it's a no-brainer who you'll call.
On the other hand, you may be one of those people who always has to scramble to find someone when there's a problem.
Here are some tips to help you find an auto service technician who's right for you.
Before a breakdown
It's much wiser to look for a mechanic
before
you need one.
You're more likely to make a poor decision when you feel rushed.
This is what else you should do before you're facing the urgency of a breakdown.
Check out the owner's manual and become familiar with the recommended service schedules and your vehicle, in general.
Ask your friends and family for recommendations. The word of mouth from people you trust is one of your most valuable resources.
Read online reviews and look for complaints that come up frequently.
Talk to your dealer about the services they provide. In many cases, your best bet may be to go with the auto repair services that they offer because they're experts on your make of vehicle.

In the shop
Once you've narrowed down a place that seems like a good fit, go and check them out.
You could even start out with something minor, like an oil change just to see how it goes.
Here's what to look for when you're at the shop.
A neat and organized office
Ample room for parking
Modern equipment
All policies should be posted
Signs of awards, for example, the Better Business Bureau or AAA
Evidence of qualified technicians
Kind and courteous staff

After the service
Once you've had a repair or some maintenance done, you can evaluate your experience.
If you didn't feel like it lived up to your expectations, don't jump ship just yet.
Talk things over with the service manager and give them a chance to resolve the issue.
A quality auto repair service will take your feedback seriously and try to keep you happy in order to retain your business.
Making a smart choice
There's a lot to be said for going with your gut.
Once you've done your homework, sought recommendations, and visited the shop, you're prepared to make a decision about where you'll take your vehicle when it needs repairs.
The highly-skilled technicians at Park Honda are here to help, from maintenance to major repairs.
Give us a call for all your vehicle needs, including taking one of our new models for a test drive!