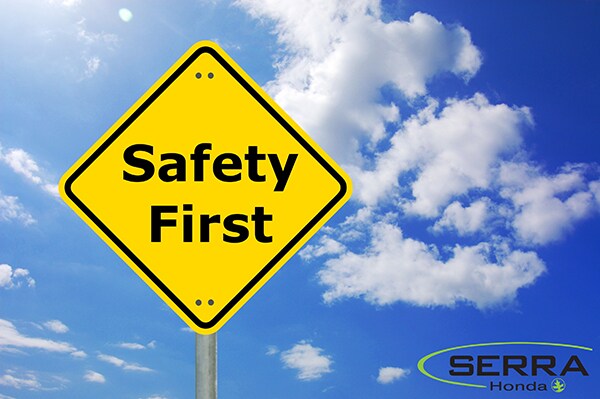 No matter what kind of vehicle you drive, the most important thing is that you and your precious cargo stay safe.
Whether your car is new or older, you can benefit from having these items on board.
Here's what you may want to consider.
1.Reverse parking sensor
Many new cars come with a rear camera that has sensors installed.
But you're not out of luck if your car isn't new.
Reverse parking sensors can be purchased separately, and they'll alert you when anything is too close to your rear bumper, including people, animals, or other cars.
2. Life Hammer
This custom-designed tool is made to break the windows of your vehicle in case of an emergency.
It also has a built-in seatbelt cutter.
This tool comes in handy if your car were to be submerged, roll over, or start on fire.
3. Fire extinguisher
This is your first line of defense should you have a vehicle fire.
It can also mean the difference between a car that's completely burned out and one that's salvageable.
Try to keep it in an area that's easy to get to if you ever need it.
4. Car emergency kit
What should you have in your car emergency kit?
Fuses

A tow rope

A digital tire gauge

Jumper cables

Insulation tape

Gloves

Flashlight
5. First aid kit
It's a good idea to have things like bandages, sterile wipes, gauze, medical tape, and even some aspirin in case of an emergency.
Feel free to add anything else you can think of to your kit.
Serra Honda cares about your safety
Taking some precautions ahead of time will provide you with great relief if a time comes when you need them.
At Serra Honda, we're proud to offer you Honda vehicles with the most up-to-date safety features available.
Come on in and take a new Honda for a spin and experience the latest in safety for yourself.