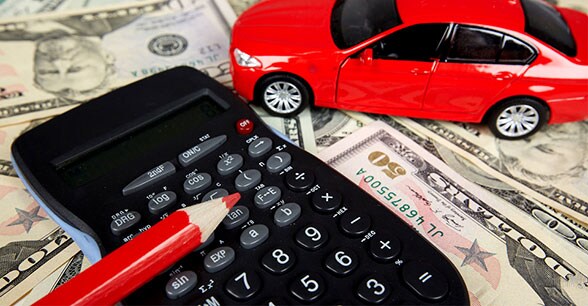 You probably put a lot of time and effort into finding the perfect new car.
Maybe you researched makes, models, features, and sticker prices.
Did you remember the one factor that can affect how much you end up paying in the long run?
The interest rate.
Before you hit the car lot, try these tips for getting the best deal possible.
1. Raise your credit score
Good credit will get you a great interest rate.
If yours is less-than-stellar, reduce your debt before you attempt to buy a vehicle.
Remember, you can negotiate on a price, but you can't negotiate on your financial history.
Many dealers will offer interest rate promotions that can land you a good rate, but those promotions will usually only be available to those with a high credit score.
What can you do If you're in desperate need of a vehicle and you have poor credit?
If you don't have the time it takes to steadily improve your score, consider having someone cosign for you.
It's not guaranteed to get you a favorable interest rate, but it may.
2. Consider getting pre-approved
Check several sources for the best interest rate, including banks, credit unions, and dealerships.
It's a good idea to have several offers on hand when you start your new car search.
Don't assume you won't get the best rate at the dealership. You may be surprised how willing the finance department is to work with you.
3. Buy New
Consider buying a brand new vehicle.
The newer the car, the better the interest rate you'll get.
The vehicle may cost more, but the lower interest rate will still save you money in the long run.
One reason is that if you were to default on the loan, the bank has a better idea of the depreciation value to resell the car.
Find the best fit
When you're buying a vehicle, you want the interest rate, cost of the vehicle, and your experience with the dealership to all come together into a car you love at a price that fits into your budget.
See the folks at Serra Honda for help!