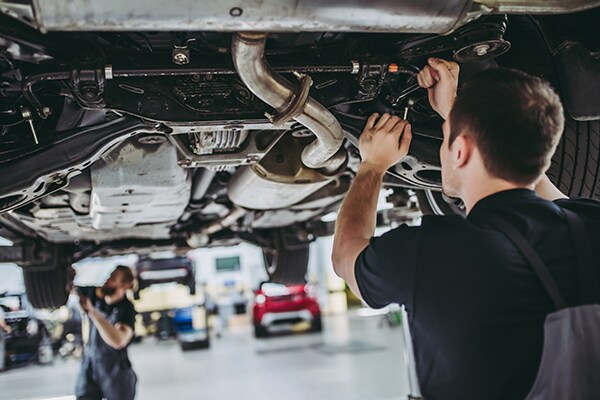 Having a car inspection may seem like a headache you don't want to deal with.
But the truth is there are some good reasons that you shouldn't be too hasty about poo-pooing it.
After all, a complete inspection will cover almost every element of a car's well-being – inside and out.
What an inspection includes
Here's a quick overview of what a vehicle inspection entails.
Engine

Transmission

Brakes

Fluid levels

Lights

Any abnormal sounds or smells

Seats

Carpet

Paint and finish

Rust damage

Dents

Tires
When you should have an inspection
There are two different kinds that many auto technicians will offer.
The first type is a (mostly) visual inspection of the engine, tires, lights, and safety features.
This will often be done at no cost during an oil change.
The second kind is more thorough. It's one you'd want to have done on a used car you were interested in, for example.
It's also recommended that your vehicle undergo this involved type of inspection every 10,000 to 15,000 miles – or before you hit the road for a trip.
It's important to note that there are many flaws that can be hidden by a visual inspection and a quick test drive.
The cost of an inspection
When it comes to vehicle inspections, cheapest isn't best.
You can expect to spend anywhere from $50 to $200 for a thorough inspection.
To inspect or not to inspect
Of course, the choice is yours.
But the extra money is likely well worth it when you consider the consequences.
Heading off problems while they're still insignificant or not buying a car that has costly issues will save you money in the long run.
Remember, you can always come see the folks at Serra Honda for help!