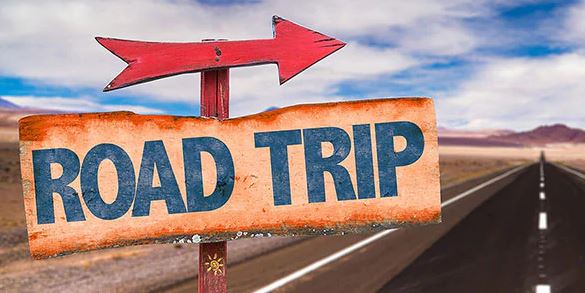 Editor's note: This post was originally published on 8/5/16 and has been updated for accuracy and comprehension.
Spring is here!
There's no better time to hit the road and enjoy some R&R after being cooped up all winter.
You can escape from reality and enjoy the open road, but be sure to make your driving trip a safe, fun event for everyone.
Here's what you can do:
1. Go off-road.
Instead of stopping for the standard fast-food fare, try something different.
Give everyone on the trip a chance to choose a new restaurant and be brave enough to try something outside of the box.
2. Take a few pit stops.
A fun road trip doesn't have to be all about the destination.
Take some time to stop and smell the roses along the way.
Get out of the car for a little bit, breathe in that fresh spring air, and see some of the local sights.
3. Always be safe.
While it's tempting to want to get to your destination as fast as possible, avoid speeding.
It puts everyone in the car in jeopardy and if you're caught speeding, you'll pay a hefty fine.
Instead of pressing toward the finish line, savor the trip with your loved ones.
Another factor to consider is the weather. Even spring can be unpredictable.
4. Try an alternative route.
Sure, interstates will get you there quickly, but you'll miss all kinds of local treats.
Opt for the scenic route for part of your trip to catch better geography, historical stops or local eateries.
You'll make great memories that you'll never forget!
5. Do due diligence.
Some of the best road trips are pre-planned, so take the time to investigate your options.
Instead of leaving it all to spontaneity, give some thought to the events that will please the majority of the group and take advantage of activities that are close to each other.
You'll save on time and squeeze more fun into the trip.
If you don't have a spring road trip planned yet, get started now!
You'll be glad you set aside time to savor the new season, but be sure to use these tips to plan a fun and safe trip.
Spring is a great time for a new ride
Is it time to replace your older vehicle before you hit the road?
Stop in and see us at Serra Honda and let our People Pleasin' staff help you find the perfect new vehicle.