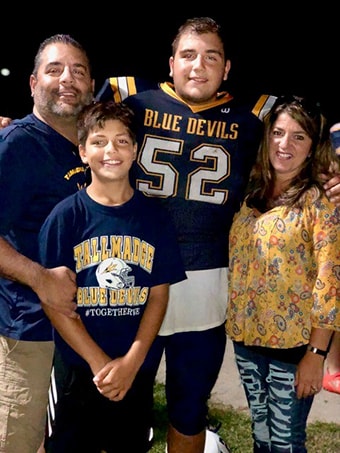 This month's Serra employee spotlight is all about a special People Pleaser.
Michael Detorakis has been with Serra Honda for 15 years.
He enjoys meeting new customers and building relationships with them.
He's also a world-traveler, having visited Greece, Mexico, and the Bahamas.
He was kind enough to answer some fun questions so you can get to know him better.
All About Michael
What's your favorite local food joint?
PIADA.
Where can we find you on a Sunday afternoon?
Hanging out with the family at home.
What was your first job?
Warranty Administrator with Klaben Dodge.
What's your most-used emoji?
I never use emojis.
What was the first concert you attended?
U2 at Cleveland Municipal Stadium.
What's your hidden talent?
Too many to reveal!! Haha!
If you had to eat one thing for every meal, what would you eat?
Pizza...all kinds of pizza!!!
Knowing what you know now, what advice would you give your 18-year-old self?
Experience everything you can and see the world!!!
What would customers be surprised to learn about Serra?
Serra really believes in the customer experience being true. Customers are the #1 priority.
Stop in and see Mike at our Serra Honda location – if you're really nice, maybe he'll reveal one of his hidden talents!