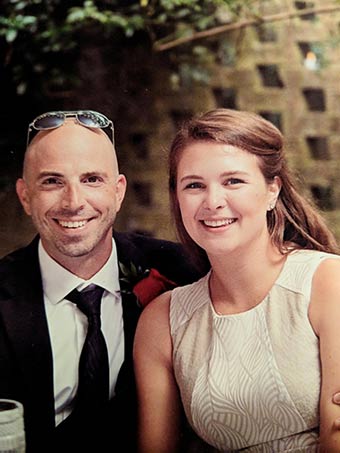 It's time to meet another of Serra's outstanding People Pleasers.
Ralph Speck has been with Serra for 6 months, working at our Honda location.
He's all about providing his customers a friendly and enjoyable experience.
Check out Ralph, in his own words:
"It feels great knowing that our dealership sells quality products that customers can rely on. Some of my personal achievements include a First Aid certification and being DD certified to work with individuals with Developmental Disabilities. I take pride in helping others achieve their goals. When I have the time, I enjoy traveling, collecting/selling 80s and 90s action sports nostalgia, remodeling my home, and watching sports, especially the Cleveland Indians!"
Ralph was also kind enough to answer some fun questions so you can get to know him better.
All About Ralph
What's your favorite local food joint?
Samantha's Diner
Where can we find you on a Sunday afternoon?
At home, probably working on some kind of home improvement project.
What was your first job?
Toy Clerk at ACME grocery store
What's your most-used emoji?
?? Because there's humor in everything!
What was the first concert you attended?
KISS at the Richfield Coliseum
What's your hidden talent?
My culinary skills.
If you had to eat one thing for every meal, what would you eat?
BACON!!!
Knowing what you know now, what advice would you give your 18-year-old self?
Invest more in Intel, Microsoft, Google, and less in Great Lakes Brewing...
What would customers be surprised to learn about Serra?
At Serra, we use an honest, straight-forward approach to helping people find the right vehicle for their budget and needs.
Stop in and see Ralph's friendly face at our Serra Honda location – and ask him what he's been cooking up lately!