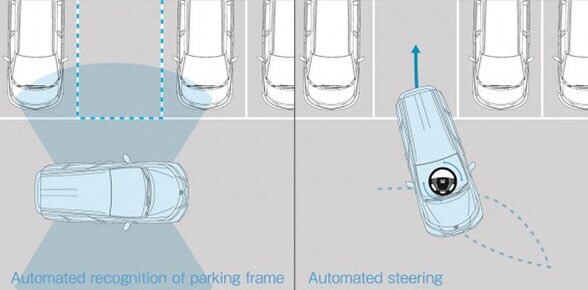 Editor's note: This post was originally published on 9/12/16 and has been updated for accuracy and comprehension.
Unless you're a new driver, it can be embarrassing to admit that you aren't a pro at parking.
Perhaps you avoid parallel parking with all you've got.
Maybe you tell friends you like to park far away from the mall or restaurant so your vehicle doesn't get damaged. But it's really because you're afraid to park in front of your colleagues.
It's time to put your fears and failures behind you and get the parking help you need!
Here are our top tips for parking with confidence.
Use an assist
Parking assistance technology is becoming more and more acceptable, and standard in many vehicles.
Watch Honda's parking assist in action: https://www.youtube.com/watch?v=NfVN2Vebuns
Set aside time to practice
You can't get better at any skill if you don't devote time to getting better at it. And parking is no different.
Consider dedicating some time each week to the task and head out to a busy parking lot to practice.
Or hit the streets in search of a place to parallel park – and nevermind the impatient drivers behind you!
You can also ask a trusted friend to help you, but be sure to choose someone who won't give you a hard time about it!
Know the rules
Perhaps it's been awhile since you took driver's education and you need a refresher course.
Here's how the experts advise you to take on the task of parallel parking:
First, pull up beside the empty spot in which you will park. Be sure your car can fit.

Then, pull up slowly so the back of your vehicle is aligned with the end of the car that's sitting in front of the open space.

Now, start turning your steering wheel just a bit to the right. Move into reverse at the same time that you're turning to the right.

Look in your rear view mirror to keep tabs on the car behind yours, and use the side view mirror to keep an eye on the curb.

When you get close to the curb and you've cleared the car ahead of you, now turn the steering wheel to the left.

Inch backwards a bit more and then straighten up the wheel.
Need more help?
Work on this skill, and we promise you, you'll be an expert in no time.
For more helpful tips on driving your car – or to check out one of our newest vehicles with the latest parking-assist technology, contact Serra Honda today!