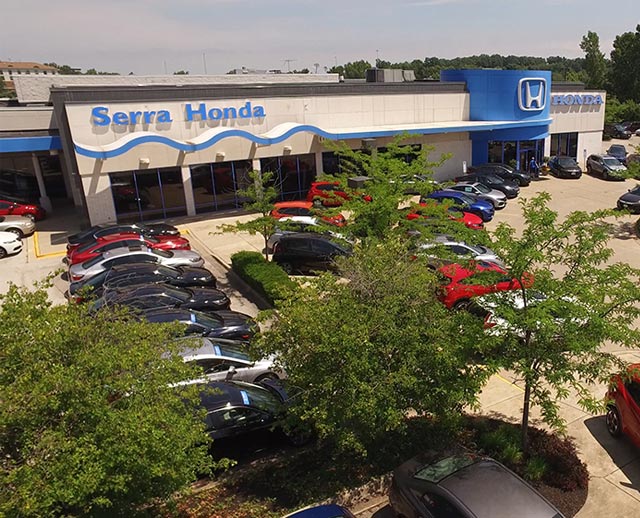 Honda has a proven track record.
The brand's numerous awards are evidence of that.
But let's take a more in-depth look at why buying a Honda vehicle is always a wise choice.
Here are 4 reasons.
1. Safety
Honda holds the motto "Safety for everyone" and they take it seriously.
Multiple vehicles in the line-up have consistently received top safety awards, year after year, including a Top Safety Pick from the Insurance Institute for Highway Safety.
The Institute thoroughly reviews vehicles in great detail and being awarded their commendation isn't an easy thing to achieve.
Honda has had 4 different models recognized – more than any other brand.
2. Durability
Did you know that Honda has more vehicles on the road after 25 years of service than any other brand?
How's that for durability?
Honda strives to manufacture vehicles that LAST and they're nailing it.
Many vehicles in the Honda family are consistently among the list of Car and Driver's "Top Ten."
Consider this: The Honda Accord has been in production for more than 3 decades – a true testament to the long-lasting quality.
3. Affordability
Customers have come to expect a lot from their Honda vehicles and they truly live up to the hype.
The brand strives to continue producing vehicles that are affordable and hold their value over time.
For example, the CR-V, Odyssey, and Fit have all won U.S. News and World Report's prestigious "Best Car for the Money" award for 2019.
4. Environmentally friendly
Perhaps nothing exemplifies Honda's commitment to the environment quite like the creation of their own award that's bestowed upon Honda factories and other companies that meet their stringent requirements.
But they don't just give awards for being eco-friendly; they earn them, too.
The Civic Hybrid, Insight, and Odyssey have all been named top performers.
The Odyssey has even been designated "The Greenest Minivan" by the American Council for an Energy-Efficient Economy.
See for yourself
This sampling of reasons to make a Honda vehicle part of your family is only the tip of the iceberg.
Come to Serra Honda and get behind the wheel of a new Honda vehicle and get the full effect for yourself.
We're happy to help!