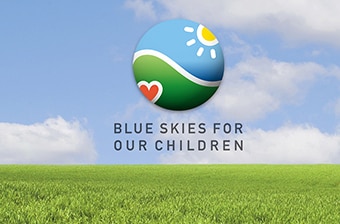 Honda is on a quest.
An ever-evolving crusade to make stellar vehicles with as little negative impact on the environment as possible.
This desire colors everything Honda does, from design through manufacturing.
Here's how they're doing it.
Going green
There are four main ways that Honda is taking a green path.
Product lifecycle. Honda engineers have their vehicle's end of life and the impact it will have on the environment in mind during the design process.

CO2 emissions. Every step of the manufacturing process produces emissions, but Honda does all it can to reduce them as much as possible.

Green dealer program. This program has been around since 2012 and it rewards those dealerships that implement sustainable practices.

Zero waste. Honda has set a goal to eliminate waste and keep as little of the by products of manufacturing out of the landfill as possible.
"Blue skies for our children"
For more than 40 years, this motto has been at the heart of Honda's mission to reduce CO2 emissions in their products and in their plants.
The main source of CO2 emissions is energy usage. North American Honda facility managers are actively seeking options for lowering energy use and are finding some success with LED lights.
Join Honda's mission
Honda is on the cutting edge of vehicle manufacturers in many ways, but the one they're most proud of is their commitment to leave a beautiful planet for future generations.
When you purchase a Honda vehicle, you're helping to move this mission forward – for your own family and others across the globe.
Our People Pleasin' sales staff is happy to show off the latest models at our Akron-Canton Serra Honda.
Come and take a test drive. We promise you'll find something that's right for you.