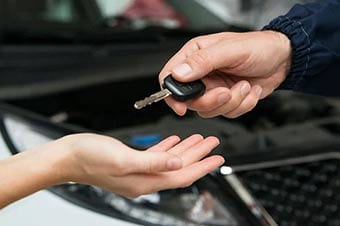 Editor's note: This post was originally published on 9/7/16 and has been updated for accuracy and comprehension.
How do you get the best deal for your old car when you buy another car?
Most people will tell you the best deal is to sell your old car on your own instead of trading it in to the dealership.
We disagree.
We believe most people can save time and money by trading their car in – if they're able to get a fair price for their car.
Let's take a look at the whys.
Benefits of trading…
Read More